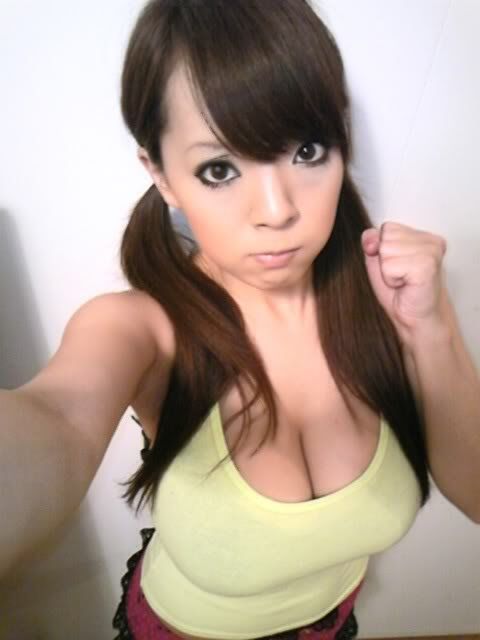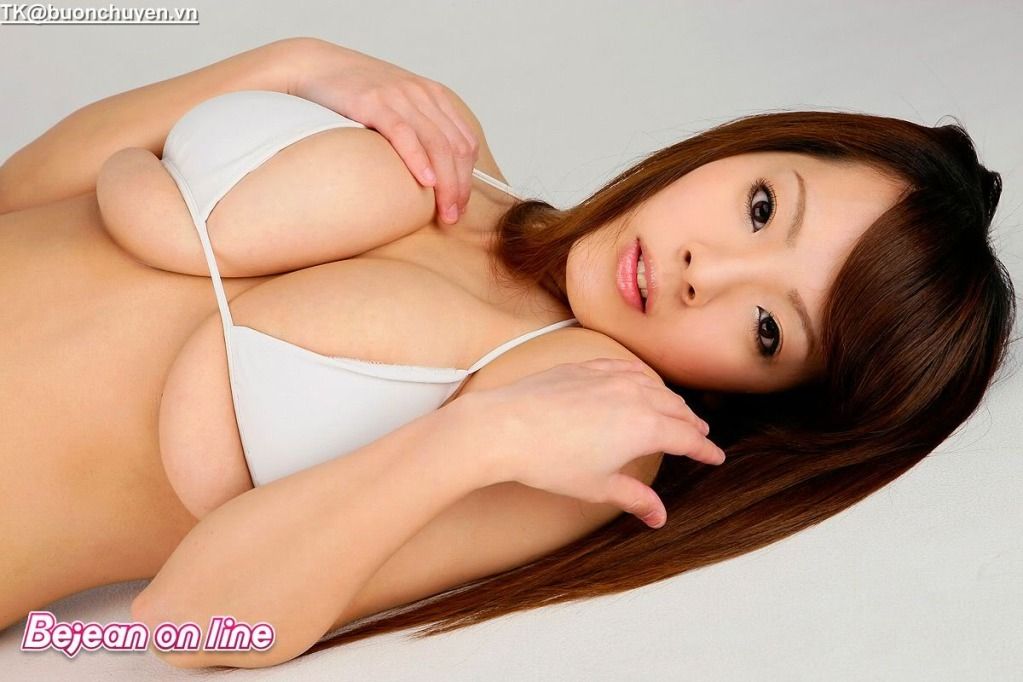 Hitomi Tanaka (田中瞳 - たなか ひとみ, Tanaka Hitomi), also known as simply Hitomi, born July 18, 1986, is a Japanese AV idol and gravure idol noteworthy for her naturally large breasts, Japanese size 100J (about 42H in a US bra size).

Tanaka was born in Kumamoto Prefecture, Japan on July 18, 1986. She debuted as a clothed model in 2007 and appeared in her debut "gravure" (non-nude) video, Hitomi Tanaka Bakunyuu J no Shogeki, in November 2007. As a gravure idol, she was compared to an earlier "big-bust" gravure model, Harumi Nemoto.

She has also worked in the softcore movie field, appearing in two V-Cinema works, Bakunyu Sentai Fiber Star Part.1 and its sequel Bakunyu Sentai Fiber Star Part.2, both released in September 2008.

Measurements: 40-23-33 in
Bra/cup size: J metric
Boobs: Natural
Height: 1.56 m (5 ft 11⁄2 in)
Body type: Average
Eye color: Brown
Hair: Black, Brown
Blood group: AB

If you like her, you can view here!

Her Blog: http://blog.livedoor.jp/blog_hitomi/

Her Twitter: http://twitter.com/hitomi_j0718

Always visits us, cause there are "Only Hotties in SpicyBook".